In the twenty-first century, a college degree or vocational training beyond high school are necessary tools to obtain a well paying job. The days when a person graduated from high school, entered the workforce, and stayed with the same company until he or she retired are over. However, the cost of college tuition and books is prohibitive for many people in low income households who wish to better themselves by furthering their education. For low income women, college may be out of reach for them. Many low income women are single mothers who cannot afford to lose their income while attending school. There is another group of low-income women who were in the workforce for years, but because of corporate downsizing and manufacturing jobs moving overseas, they must learn new skills to find employment.
Many colleges and universities wish to achieve a diverse student body. They believe that a diverse student body and exposure to other points of view helps to create a well-rounded student. Other organizations and foundations, as well as the Federal government, wish to aid in assisting those who have the desire to earn a degree but may need help in achieving their goals.
Grants and scholarships are monetary awards given to students who meet certain criteria. These awards do not have to be paid back when the student finishes school. In an effort to encourage non-traditional students, minorities, or people who are pursuing certain majors, foundations will offer scholarships and grants to help offset the burden of tuition.
General Scholarships and Grants
These types of scholarships and grants can be awarded to anyone who meets the income requirements.
Federal Pell Grants
The most widely available form of financial aid is the Federal Pell Grant. Pell Grants are available to students who are pursuing an undergraduate degree. The amount of a Pell Grant is based upon these criteria: financial need, cost of tuition, and full or part-time status. The maximum amount that can be awarded is $5,500.
Any student whose parent or guardian died while serving in either the Iraq or Afghanistan conflicts after September 11, 2001 automatically receive the maximum amount. However, the student must be less than 24 years of age to qualify.
To apply, visit FAFSA on the Web.
Federal Supplemental Educational Opportunity Grant (FSEOG)
For those students with exceptional financial need, the Federal Supplemental Educational Opportunity Grant is available. A student must first qualify for a Pell Grant and have the lowest expected family contribution before they can qualify for a FSEOG. Awards are based upon need. Awards range from $100 to $4000.
For more information visit Ed.gov
Unmet Needs Scholarship
The Sallie Mae Fund offers an Unmet Needs Scholarship program. The purpose of this scholarship is to help low-income students help cover the cost of tuition not met by other scholarships or financial aid packages. A student must be enrolled in a fulltime undergraduate program through an approved, accredited institution to qualify for this scholarship. The student must have a minimum grade point average of 2.5 and be a US citizen or permanent resident. The program is available to families with a combined income of $30,000 or less. The amount awarded is based on need, but the student must have at least $1000 of tuition costs that are unmet.
Grants and Scholarships based upon Areas of Study
The following scholarships and grants are not available to just anyone. They are available to those who meet unique requirements. Requirements range from a specific area of study to membership in an organization.
Horizons Scholarship
The Women in Defense (WID) National Security Organization is the provider of the Horizons Scholarship. The funds are awarded to women who are pursuing careers related to defense or national security. In order to qualify for this scholarship, the applicant must be a woman, demonstrate financial need, attend an accredited college or university, carry a GPA of at least 3.25, and be a United States citizen. They must also be a graduate student or an undergraduate with a minimum of 60 credits.
Majors that meet the career criteria include economics, political science, engineering, government relations, computer science, physics, military history, and mathematics. A law or business major that relate to national security is acceptable.
Applicants must also provide transcripts to show their grade point average. They must also write an essay and provide two letters of recommendation.
To download an application, visit NDIA.org
Society of Women Engineers Scholarships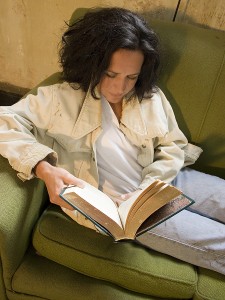 The Society of Women Engineers website offers a list of scholarships to female students who are studying engineering. Criteria vary between each scholarship, but there are a number that have a preference for underrepresented groups. To apply, visit the Society of Women Engineers scholarship application page to create an account.
Grants or Scholarships Based upon Student's Age
Not all low income students are fresh out of high school. Many of these women have been in the workforce and wish to return to school for job retraining or work towards a career change. Others have finished raising their families and wish to return to school. Older women who wish to pursue higher education are sometimes overlooked when awarding scholarships and grants. A few organizations have recognized the insight, point of view, and diversity older women bring to the table and now offer grants and scholarships to women who wish to return to school long after they have left high school. There are scholarships and grants available to these non-traditional students.
Talbots Women's Scholarship Fund
Clothing retailer Talbots offers a scholarship to any woman who earned a GED or high school diploma at least ten years earlier. For 2012, Talbots will offer $200,000 in scholarships, including 17 $10,000 scholarships and one $30,000 scholarships.
Prospective applicants must be pursuing an undergraduate degree at an accredited two or four year institution of higher learning. They must also have at least twenty-four credit hours remaining.
The application window for the upcoming academic year opens in April. Visit Talbot's.com to apply.
Jeannette Rankin Foundation Women's Scholarship
Jeanette Rankin was a proponent of women's rights. In 1916, she was the first woman elected to Congress. Upon her death, Rankin left a portion of her estate to assist "mature, unemployed women". This money became the seed money for the Jeanette Rankin Foundation. The foundation awarded its first scholarship in 1978.
The Rankin Foundation Scholarship is available to women at least 35 years old and enrolled in an undergraduate or vocational program at an accredited university and are pursuing technical or vocational training, an associate's degree, or their first bachelor's degree. They must also meet income requirements and be a United States citizen.
To apply for this scholarship, visit rankinfoundation.org.
Emerge Scholarship Fund
The Emerge Scholarship is geared towards the female non-traditional student such as the woman whose education was either delayed or interrupted. It is also meant for those women who have a vision to succeed in spite of obstacles.
In order to qualify for this award, the applicant must be at least 25 years of age and accepted into a program of study at an educational institution. Applicants must furnish either their acceptance letter or current transcript. Along with the application form, applicants must complete an essay and furnish two letters of recommendation.
While no preference is given to race, religion, physical impairment or national origin, preference is given to those who live in the state of Georgia.
Visit the Emerge Scholarships Website for more information on how to apply.
Scholarships for Single Mothers and Low Income Women with Children
Many low-income women are also single mothers. These women are often discouraged from furthering their education because they believe that an education is out of their reach. Tuition may be one reason, but many single mothers feel that they cannot afford to quit working or work part time in order to juggle school, work, and caring for their children. This is true for women who lack a support system of friends or relatives who are willing to help them out. Fortunately, there are scholarships available especially for women in their situation.
Patsy Takemoto Mink Education Foundation
Patsy Takemoto Mink, former Hawaii representative, was a staunch Title IX advocate. Title IX is the federal law passed in 1971 which states, "No person in the United States shall on the basis of sex be excluded from participation in, be denied the benefits of, or be subjected to discrimination under any education program or activity receiving federal financial assistance". The Patsy Takemoto Mink Education Foundation awards five scholarships of up to $2000 each to low income mothers who are pursuing their education. The applicant must be enrolled in skills training, English as a second language course, or GED program. The applicant may also be pursuing a technical/vocational degree, associate's degree, first bachelor's degree, or a professional/masters/doctoral degree in an accredited program. Applicants must also meet income requirements to qualify.
Visit the Patsy Mink Foundation website for an application.
Association of American Indian Affairs Displaced Homemaker Scholarship
To encourage more Native Americans to pursue higher education as a means to combat the poverty that occurs on the reservations, the Association of American Indian Affairs offers a $1500 scholarship to any Native American who meets the criteria of displaced homemaker. The applicant should be age 35 or older and has never attended college or completed college due to family responsibilities. The funds are dispersed on a semester basis. The funds can also be used for child care, day to day living expenses and transportation.
Association of Non-Traditional Students for Higher Education Scholarship
The Association of Non-Traditional Students for Higher Education (ANTSHE) is a group consisting of students, academic professionals, institutions and organizations whose mission is to assist and advocate for non-traditional students who wish to further their education. The scholarships are funded by donations. Three scholarships are awarded every spring for the upcoming school year. Forms for the 2013 academic year are available beginning in June of 2012. For specific information, contact ANTSHE at info@antshe.org.
This is just a small sampling of scholarships and grants available to low income women. There are other websites that list hundreds of different scholarships for every available need. This website is not affiliated with any of the sites listed.
College Scholarships.org Not only does this website list a variety of scholarships, but also gives valuable information on a range of topics from completing the essay portion of the application to how to avoid scholarship scams.
ED.gov is the United States Department of Education's website, which has a section containing information on financial aid available to students.
With the availability of scholarships and grants, higher education may not be as out of reach as previously thought. A student has peace of mind knowing that they can receive financial aid that does not require it be paid back. This can go a long way towards knowing that the burden of student debt is lessened.