With the state of the economy, it has become more important than ever for citizens to open up and prosper in their own businesses. More frequently within the past few decades women have been leaving behind their stay at home mom roles and replacing them with their own independent business ventures.
However, obtaining funding for these new business ventures can be a bit tricky. It does take some heavy research and determination, but there are several associations out there that are willing to invest in women's futures by awarding them with business scholarships and grants.
Things To Do Before You Even Start Looking For Funding
Go over your business with a fine tooth comb and familiarize yourself with every aspect of what will be involved:
Know all the intricacies about the need that your business will be fulfilling. What kind of product or service will you be marketing? Is there still a great need for it today? Will there continue to be a need for it for years to come, or will the newness and enthusiasm about it wear off soon after it gets started?
Who will be your target audience? Will your product or service be able to serve the general public, or will your audience be confined to a smaller group of customers? Will your customers be so satisfied with the service provided to them that they will keep coming back for more? Will they be inspired to recommend your business to a friend?
Will you have any partners in your business? If so, do you have a strong enough relationship with them to withstand the pressures of starting up and maintaining that business? Is your partner as committed as you are to your new venture? Will she be in it for the long haul? What roles will you and your partner take on in the business? If it is a fifty-fifty venture, who will have the last word as far as the major decision making goes?
Where will your business be located? Have you scouted out any office spaces? How much rent will you be willing to pay for your office space?
Familiarize yourself with the resources that are available to you. Where will you purchase all of your supplies? What will be your monthly cost of supplies?
Will you be hiring employees? If so, how many? How much will they be paid?
Have you looked into how much it will cost to insure your business?
How much money will you need to start your business and keep it running for several months? Have you made a business plan?
After you are confident that you can answer all of those questions, the next step is to start looking for funding. This is where most women who are trying to start a business get frustrated and give up. There are some guidelines to follow that will narrow down your search to make it a little easier.
Learn facts about how foundations go about determining how to distribute their money. Start with foundations that are in your area since they will be primarily interested in helping to build their community. Include private, civic, and corporate foundations. Really do your research here.
When looking for funding, consider which organizations have already awarded grants to businesses that are similar to yours.
Make a list of possible funders. Use categories such as organization location, subject of interest, or types of recent funding provided.
Narrow down your list by eliminating organizations which do not seem to be a good funding prospect. These can be groups such as organizations that do not provide funding for your particular state or subject of interest, or organizations that do not provide the amount of funding you will need.
Choose organizations that can fit your needs and find out as much as you can about them before applying for funding. This way, there will be no surprises when you are going through the application process.
Organizations That Will Provide Funding to Women Entrepreneurs
WomensNet.Net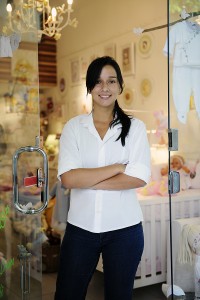 WomensNet.Net is an organization that started the Amber Foundation Grant program. Since 1998, every month the Amber Grant program has provided funding to assist women who are interested in opening small businesses. These include primarily home-based businesses and online businesses. They usually give between $500 and $1,000.
The small amount of funding awarded is meant to be used for the little expenses that are involved in opening a business such as starting a website or buying the necessary equipment. The foundation does not ask for repayment; instead, they ask that their grant recipients pay it forward by someday lending a helping hand to others who are in need.
The application process for this grant is very straightforward with its qualifications and questions. They are looking for strong-natured, driven women who are passionate about their new business ventures. They ask that the applicants be very detailed in the structure of their businesses and completely honest when giving their information.
Institute for Interactive Journalism/McCormick Foundation
The Institute for Interactive Journalism along with the McCormick Foundation offer grants to women who are creative and wish to use their talents in businesses of their own. Their goal is to help women who are United States residents to achieve their dreams of improving their community while inspiring others to do so. Last year, they awarded $14,000 to an up and coming female entrepreneur.
They do have strict eligibility requirements that every applicant must pass:
The funding must be used to start the business within 10 months of being awarded the grant.
The recipient of the grant money must have a defined plan for continuing to run their business after the money has run out.
All businesses have to have some journalistic value.
Businesses must be either independent or run by a non-profit group.
Documentaries or personal Internet blogs are not eligible for funding.
Non-profit businesses will be funded through grants and individuals will receive their funding by way of subcontracts.
The kind of applicants that this organization is looking for are:
Women who are interested in helping people make better decisions and thrive in their community.
Women who regard truth, honor and accuracy with high standards.
Women who want to advance within the news community.
To learn more and review guidelines for proposals, visit www.newmediawomen.org.
Halstead Bead Incorporated
Halstead Bead Incorporated offers its Annual Business Development Grant to women who are interested in starting a jewelry business. Once every summer, one lucky recipient is awarded a package worth $6,000 in cash and merchandise to open their business. The 2012 grant will be awarded to a woman who wishes to base her jewelry business on silver. Halstead would like to see different techniques of jewelry design such as hand fabricating, art clay, lamp work, and casting. Originality is important. Applications will be accepted between April 15 and June 9.
Eligibility Requirements:
The applicant must be a professional jewelry designer or a student of jewelry design.
The applicant must be serious about pursuing a long-term career in their silver jewelry design business.
The applicant must intend to sell her product at a regional level.
A branded line of silver jewelry must be sold in their business.
The applicant must have experience in the designing of silver jewelry.
The applicant must have a clean criminal record.
The applicant must be a citizen of the United States.
Prizes Awarded to the Grant Winner:
$5,000 in cash
A $1,000 Halstead Bead Inc. gift certificate
A full-page feature in the Halstead Bead Inc. magazine and website showcasing her jewelry business
A press release announcing her grant win
An engraved plaque with her name and accomplishment
All of the finalists will be recognized by Halstead Bead Inc.
Chicago Foundation for Women
The Chicago Foundation for Women is looking out for women's interests by awarding grants to those who are interested in bettering themselves by building a new business. They began their grant program in 1985 and have awarded 2,900 grants coming to a total of $19,000,000 since then. Their goals are to strengthen economic security, work toward a violence free world, and better Americans' access to healthcare.
Besides funding new businesses for women, the Chicago Foundation for Women takes the extra step by offering training seminars headed up by some of the best consultants and trainers. They want women to succeed. The amount of grant money awarded ranges from $15,000 to $50,000. Women who reside the Chicago metropolitan area may apply between now and June 30, 2012.
The grant money may come from one of two sources: the Sophia and Bayrach Fund, or the Strategic Response Fund.
Sophia and Bayrach Fund: To apply for this fund you must send in your application electronically. There will be a letter of inquiry form that must be submitted. The use of Word documents is mandatory. All proposals should be submitted by way of PDF files.
Strategic Response Fund: This fund only allots for $50,000/year in award money; therefore it is very competitive. Each of its recipients receives about $7,500 to start their businesses. The application process is the same as the Sophia and Bayrach Fund application.
Women's Financial Fund
Women's Financial Fund is a non-profit organization which offers grants for strong independent women who are interested in opening their own businesses. Women may apply for a New Business Grant or, if they already run a business, they are encouraged to apply for Existing Business Grants.
New Business Grants: With this grant, all types of businesses are eligible including marketing businesses, Internet-based businesses and service-based businesses. Depending on the funding budget and the woman's needs, the grants run anywhere between $100 and $5,000.
Existing Business Grants: For women who already running their own businesses, the Existing Business Grant offers funds to help improve on their net worth. These funds may be used for purchasing new equipment, expanding, or developing a new product. As long as it is intended to upgrade their businesses, women may apply. The available funding for this type of grant is between $1,000 and $5,000.
Eligibility:
To apply you must be a United States citizen.
You must be at least 18 years or older.
You must be interested in opening up or upgrading your business.
You must have donated a minimum of $15 to the Women's Financial Fund. This doubles as your application fee.
The grant recipients are chosen according to their need for funding, the thoroughness of their business plan, and the quality and truthfulness of their application.
Business Grants for African-American Women
Huggies Mom-Inspired Grant Program
The Huggies Mom-Inspired Grant Program awards $15,000 in funding for African-American women who want to open a new business that will benefit the lives of parents.
Eligibility:
To apply you must be 21 or older.
You must be a citizen of the United States.
The business must focus on products for expecting mothers and children to the age of 6 years.
The award winners are chosen according to the applicant's adherence to the rules, how much thought they have put into their business plan, the public's want or need for their product, as well as creativity and originality in their plan.
Business Owners' Idea Café
The Business Owners' Idea Café Small Business Grant provides funding to African-American women. This grant is open to women who already have their own business. The business must have been open for a minimum of six months. The grant winner will receive $1,000 in cash and an additional $1,500 in advertisements. Awards will be given for the second- and third-place winners as well. They will receive $500 in advertisements.
Once a woman comes up with an idea, creates her business plan, and begins to put it into action, she will be well on her way to making a new life for herself. Her next call of action will be to get funding. Above are some examples of funding resources for women entrepreneurs. There are several more like these to be found. All of the research and forms to be filled out will be worth it in the end when she is running her own business.