Paying for college can be a daunting task for Jewish women. However, there are many private and public scholarship and grant options available for Jewish women that can make paying for college possible and even easy.
Numerous Jewish organizations award women varying scholarships that can put to rest many concerns regarding paying college tuition. Take a look at some of the many programs that can allow Jewish women to get a college education at an affordable cost.
Jewish Endowment Foundation Scholarship
The Jewish Endowment Foundation offers thousands of dollars in scholarships to Jewish women who demonstrate financial need. Among the scholarships that the foundation offers are the Pauline A. Asinof Scholarship, Daniel F. Berg Fund, Lucie Freedman Award and Anne B. Frank fund.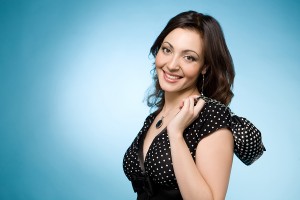 Keep in mind that these are just a few scholarships out of dozens of available financial awards from the Jewish Endowment Foundation. Qualifying for the scholarships requires meeting certain criteria of GPA, SAT scores and personal statement quality.
A minimum high school GPA of 2.7 is required to apply for any of the Jewish Endowment Foundation's scholarships. In addition, combined SAT scores should be higher than 1300.
While these requirements are not difficult to meet, the scholarships are competitive and will likely require higher statistics in order to be awarded scholarship money. Additional information needed to apply for scholarship funding from the Jewish Endowment Foundation may include:
Dependency status
Location of desired college
Employment History
Extra Curricular Activities
Renewal for following school years is not automatic, which means students will have to reapply for scholarship money before each year of study. Applications for the Jewish Endowment Foundation's scholarships can be found at www.jewishwesternmass.org.
Jewish Federation Academic Scholarships
The Jewish Federation has chapters all around the country and offers scholarships to students in those areas. Scholarships offered by the Jewish Federation in Chicago, for example, are primarily available for Chicago-based Jewish students. The Jewish Federation has over $500,000 in scholarship funds for students who demonstrate financial need.
Undergraduate students applying for Jewish Federation scholarships must be juniors or seniors and be ready to enter the job market in a helpful position. Graduate students must be involved in programs for careers in:
medicine: doctor, dentist, nurse, etc.
education: teacher, journalist, Jewish studies.
social service: social worker, psychologist, therapist, gerontologist.
technical services: mathematician, chemist, engineer, architect, computer scientist.
Any applicants for Jewish Federation scholarships should also apply for other scholarships, grants and loans. In addition, appropriate tax forms should be submitted by parents and students to provide proof of financial need.
The Jewish Federation's of Chicago's website, jvschicago.org/scholarship, provides additional information concerning standard of living and Jewish eligibility requirements for scholarship funds.
Jewish women who demonstrate significant financial need should waste no time applying for scholarships from the Jewish Federation. Students who receive scholarship awards from the Jewish Federation of Chicago should intend to stay in the Chicago area after they complete school.
Jewish Community Center North American Graduate Scholarships
The Jewish Community Center offers a scholarship for graduate students looking to major in a subject that leads to a career for the Jewish Community Center. Fields of study that are eligible for this scholarship include social work, sports management, physical education and many more.
Full-time students can receive up to $10,000 per year in scholarship funds, and part-time students can receive up to $3,000 per year. Jewish women can earn scholarship funds as long as they contribute to the Jewish Community Center movement during their years of study.
Jewish women who attend a school that requires an internship must be placed into a position with a Jewish Community Center in order to comply with their scholarship requirements. A North American Graduate scholarship generally only provides assistance for a one or two year period during schooling.
A North American Graduate scholarship provides Jewish women a great opportunity to enter graduate studies without having to worry about high tuition costs. Jewish women will be able to assist their community while earning an education at a reduced cost with a scholarship from the Jewish Community Center.
Kaplun Essay Contest
The Morris J. and Betty Kaplun Foundation offers high school Jewish students seeking undergraduate college financial aid a chance to write an essay on a given topic. Two main contests are available with each one being applicable to a certain age group separated by levels. Level 1 essays can be written by students in grades 7 through 9, and level 2 essays can be written by students in grades 10 through 12.
The five finalists of each level group will be awarded $750, and the first place student of each essay level will be awarded $1,800. All essays must be double-spaced and should be a minimum of 250 words. In addition, level 1 essays should not be longer than 1,000 words, and level 2 essays should not be longer than 1,500 words.
The topics for the essays may change from year to year, but past topics have ranged from holocaust remembrance to parental obedience. Level 1 and level 2 essay topics are different to prevent similarities and provide different challenges for separate age groups.
The Morris J. and Betty Kaplun Foundation's website, kaplunfoundation.org, provides plenty of additional information regarding eligibility, essay topics and entry processes. While scholarship prizes are competitive, Jewish women in high school should be able to gain an edge by practicing good writing skills and writing an informative and well-organized essay.
Jewish Foundation for Education of Women
The Jewish Foundation for Education of Women distributes grants and scholarships to women in various fields of study. Women looking to study health, public service, math and science can send letters of inquiry to receive scholarship aid. Letters should be about three pages in length and include a family budget to demonstrate any financial need that may exist. The letters should also include:
GPA, which must be no lower than 3.0
Examples of other students in the program and their futures after graduation
Graduation rates of women with GPAs similar to applicant's
Job rates of students with similar GPAs
Jewish women can submit letters of inquiry regarding aid for associate, bachelor's and graduate programs in college. Not every school is eligible for funds from the Jewish Foundation for Education of Women.
Jewish women can check out the foundation's website, jfew.org, for information about which schools they can attend to qualify for scholarship funds. The Jewish Foundation for Education of Women strives to provide Jewish women with the financial resources they need to obtain a solid and low-cost post-secondary education.
All scholarships and grants awarded to students are for one-year intervals, which means students must send letters requesting renewal before each academic year.
American Society of Women Accountants
Jewish women who are planning to major in accounting or other related fields can apply for a scholarship from the American Society of Women Accountants. The organization was created in order to give women interested in accounting and finance fields more opportunities to acquire a college education.
The American Society of Women Accountants has been in operation since 1938 and features over 3,500 members. Jewish women who are undergraduate students in their third or fourth year of study can qualify for various scholarships. Jewish women studying finance or accounting in graduate school may qualify for the Master's Scholarship.
Students do not have to members of the organization to qualify for any of the scholarships. However, applications for scholarship funds are made through local chapters of the American Society of Women Accountants.
Jewish women who are members or who know members of the organization can have applications sent in their name to have a chance to be awarded scholarship funds for their upcoming year of study. For more information about local chapters and how to apply for financial awards, women can visit aswa.org.
National Council of Jewish Women
The National Council of Jewish women regularly participates in social movements involving women's rights and child welfare. Jewish women with physical disabilities may be able to qualify for their Jackson-Stricks Scholarship Fund.
The scholarship is awarded to individuals to promote independent living from a solid vocational training program. Jewish women who attend college in the New York Metropolitan area who are undergraduates or graduates can qualify for the scholarship fund. Information required to apply for scholarship funds includes:
Transcript
Essay describing life goals
Employment History
Description of disability
The Jackson-Stricks Scholarship Fund can allow Jewish women with disabilities to earn a quality education at an affordable cost. The National Council of Jewish Women awards the scholarship every year to students who demonstrate inspirational life goals and financial need based on disability. The application form for the Jackson-Stricks Scholarship can be found online at ncjwny.org under "services to the community."
Jewish Vocational Service
The Jewish Vocational Service has offered need-based financial aid to over 3,500 students. Jewish women who have financial need can apply for scholarships ranging from $1,000 to $5,000. All applicants must meet the following criteria:
GPA above 2.7
Full-time enrollment in college
Citizen of Los Angeles
Jewish faith
No younger than 16 years old
The Jewish Vocational Service has distributed over $4 million in scholarship funding. Students receiving aid often study fields such as medicine, Jewish studies, law and dentistry. Jewish women should submit their FAFSA to prove financial need before applying for scholarship funds. Scholarship award amounts will be based on academic accomplishment in addition to financial need.
Students who receive financial aid from the Jewish Vocational Service can study in community colleges, four-year colleges or universities and graduate schools in California. More information can be found about the Jewish Vocational Service in Los Angeles at jvsla.org.
Finding Other Scholarship Opportunities
Jewish women can easily search for additional scholarships on the internet through various sources. Scholarships often feature numerous types of requirements and provide varying award amounts. All Jewish women have the opportunity to go to college and earn a hard-earned degree in a field of their choice.
With scholarships, Jewish women can search for colleges and universities without worrying about tuition cost. Whether in high school or raising children as a single mom, Jewish women can always find scholarship options that are right for them. Applying for numerous scholarships increases the chances of receiving award money and will result in a more successful scholarship search.