Colleges and universities across the country are expensive when it comes to tuition. Even if you don't live on campus, the cost of learning is higher than ever before. That shouldn't discourage you from going back to college, however. As a woman, you have an unbelievably large number of scholarships and grants available to you if you decide to continue your education or go back to school after being out of it for a number of years.
Life gets in the way for a number of women. They have kids, get involved with careers and simply push school off until later. When the time comes to finally go back and get a degree, it can be cost-prohibitive to do so.
Cost doesn't have to stand in your way of getting the education you've always wanted. By learning how to get the scholarships and grants you need, it can be much more affordable to get that degree.
If you already have a degree, whether it's an associate's or a bachelor's and you want to get more out of your career, there are ways to get scholarships and grants for continuing your education, too. Whether you are a minority or not, you can find the aid you need regardless of what state you live in or what subject you are pursuing in school.
Learn How to Look for Scholarships & Grants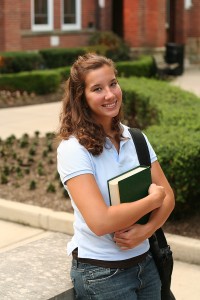 The first thing to be aware of is that scholarships and grants don't have to be paid back. It's a gift for you to enjoy if you are awarded the money. The amount can vary from about $100 all the way to a full scholarship, which typically will cover all of your tuition, books and other expenses.
You have a very large number of scholarships and grants to look into. These are given out at the state and national level, by different universities, companies and organizations. If you have a particular affiliation with a company or organization, that's a good place to start in terms of identifying opportunities. Otherwise, consider looking in the following places:
Federal government
Local colleges and universities
Local charities
Your current employer
Organizations and companies that are in the industry you are studying
Federal Government Grants
By visiting the FAFSA website, you can find out a lot about what the federal government will do in terms of providing you with financial assistance. You will fill out a form called the FAFSA, which is the Free Application for Federal Student Aid. To get financial assistance from the federal government, this is the only form you need to fill out. From there, they will identify what you do and don't qualify for and provide you with the money that you do qualify for.
This should be the very first step you take in trying to pay for college. It is one of the easiest steps to take and many colleges and universities will require the outcome of the FAFSA to determine what they will also provide you. The application doesn't take long to fill out and you can find out what you qualify for within weeks of submitting the application.
Colleges and Universities
Once you complete the FAFSA, start contacting local colleges and universities that you are interested in studying at. Apply to become a student and find out if they offer any kinds of scholarships and grants. Most schools have a financial aid department where you can talk to an advisor. They may be able to provide you with a list of scholarships that you are eligible to apply for, giving you a great starting point.
Charity Organizations
Local charities can be of great assistance, too. Many offer returning and back-to-school scholarships for women. This could be from the Rotary Club and many others. Check with your local government to see what organizations are in your area and contact them for information about their scholarships. While some may be reserved for students under the age of 25, many are also saved for women over the age of 35.
Current Employer
Whether you know it or not, your current employer may offer scholarships to you. These scholarships can be some of the easiest to qualify for because you are already an employee, which is usually one of the qualifications to getting a scholarship. Particularly when you are looking to continue your education, your employer may be one of your biggest supporters. If you are trying to get a master's degree to move up the corporate ladder, your employer may be willing to cover more costs than you realize.
Industry-specific Organizations
Regardless of what you are studying for, you need to consider the organizations and companies that are involved within that industry. Many offer scholarships and grants to ensure that plenty of students are going into that industry on a regular basis. This may be a great stepping stone, too. Many students who receive scholarships from certain companies can then get internships and careers from them upon graduation.
Understanding Scholarships & Grants
Scholarships and grants are free money paid to the school on your behalf. There are typically two types of scholarships out there, which are important to identify when you are applying for the different ones that are out there.
Need-based scholarships require you to document financial struggles in order to get the scholarship. If you are a single parent, unemployed or otherwise struggling, you may be able to get more scholarship money based purely on your inability to pay for your tuition any other way. Showing the results of your FAFSA submission is usually required in order to prove that you need the scholarship or grant in order to afford college.
There are also merit-based scholarships. If the FAFSA application didn't provide you with any financial support, you will need to focus on merit-based scholarships to cover your college tuition. These are where you use your grades, contributions to society and other aspects to qualify for the scholarships.
When you submit to a scholarship or grant, there are several things you need to identify. These include:
Qualifications
Submission Process
Deadline
Award Amount
Do I Qualify?
The qualifications can be very broad or very specific depending on the scholarship or grant you are pursuing. You must meet all qualifications in order to submit your application. The qualifications may require you to be of a certain age, certain gender or even a certain race. You may have to be studying a particular degree, have suffered from a particular disease or even live in a particular state. Any qualifications will require you to show some form of proof, depending on what it is that you must meet in order to qualify.
How Do I Submit the Application?
The submission process may be completed online or by post, depending on the organizer. The specifics of the scholarship or grant will run through the submission process, ensuring you understand how to go through the entire thing. It will detail what must be submitted in order to be considered for the scholarship or grant. Everything must be submitted at once to ensure you meet all requirements and are therefore not disqualified.
What is the Deadline?
You must submit by the deadline for your submission to be considered by the scholarship board. If you miss the deadline, they may dismiss your submission altogether. Many scholarships and grants also include a date in which decisions are made. Some scholarships and grants will inform you either way and others will only inform you if you've won. By knowing the date in which decisions are made, you can do your own deductive reasoning.
How Much is the Award?
Finally, scholarships and grants will announce the award amount. Some will keep it generic, saying that it will range from year to year based on various things. Others will give you a specific amount for what you will be able to get. The organization may also tell you how many scholarships are given out on an annual basis. While those who give out more than one increase your odds, it should not deter you from submitting your application to an organization that only gives out one scholarship a year because it could very well be you.
Returning & Back-to-school Opportunities
When you've decided to return to school or go back after a number of years, there are all sorts of opportunities out there for you. Whether you are 35, 40 or much older, you can take advantage of scholarships and grants that will help you meet your financial obligations much easier than had you decided to go to school right out of high school.
It's important to identify your particular situation. If you took a few college courses but never got your degree, you would be a returning student. You may even be able to activate those courses regardless of how long ago you took them to reduce your overall course load. Then there are the back-to-school women who never went for a higher education after getting a high school diploma or GED.
Some of the top scholarships for returning and back-to-school women include:
Charlotte W. Newcombe Scholarships for Mature Women
These scholarships are for those women who are pursuing a college education for the first time and are over the age of 25. You must have at least 60 hours of college credit already. The scholarships will range by year but are typically for a few thousand dollars.
American Association of Women
The American Association of Women provides scholarships ranging from $5,000 to $20,000. This can be a career in your choice as long as you are majoring in engineering, statistics, math, computer science or an otherwise male-dominated degree. The award varies from year to year based on funding.
AARP
The AARP also offers scholarships to those who are returning to school. Any woman over the age of 40 can be considered for the different scholarships. More information can be obtained at their website at www.aarp.org.
Search the Internet and even contact the financial aid department of the school you will be attending for additional assistance.
Continuing Education Opportunities for Women
If you already have a bachelor's or even master's degree and are working in the industry you want to study in, you can continue your education more affordably by looking for scholarships and grants. Some of the grants may require a little bit of research, but if you are already in the industry, you may have the ability to complete this research easily, making you an ideal candidate for a number of grants that are out there.
In today's day and age, competing for jobs in the marketplace is harder than ever before. While you may have a great job now, it may be hard for you to move upward because of your education holding you back. It doesn't matter how old you are: it is never too late to continue your education. By getting a master's or even doctorate, you can move up the corporate ladder and obtain the other positions you've always wanted to get.
Whether you decide to get a Master's in Business Administration or focus on becoming a registered nurse instead of just an LPN, there are many scholarships and grants in the marketplace that can provide you with the money you need to afford the classes you want to take.
Consider what your career is and it will be easier for you to locate the scholarships and grants that apply to the type of degree program you are seeking. Some of the most popular continuing education scholarships available to women include:
The Educational Foundation for Women in Accounting
Single parents or heads of households can apply to study accounting. The award amounts vary from year to year, however you must show that you are in need of financial assistance.
American Business Women's Association
This is for continuing education courses of various programs, not necessarily for college degrees. This allows you to take just the courses you need to improve your resume instead of enrolling for a four-year degree.
Society of Women Engineers
The SWE scholarship program gives out a number of scholarships each year for general engineering, technology and computer science careers.
Scholarships & Grants for Minorities
As a woman, you are already considered a minority in one way. Simply being a woman entitles you to a lot of scholarships and grants that men cannot apply for. This gives you a "one up" when it comes to trying to pay for college. Regardless of whether you are looking for need-based or merit scholarships, there are plenty out there, particularly if you can meet a minority requirement in other ways as well.
Hispanics, African Americans and other ethnic races can obtain a number of scholarships and grants. Whether you are a returning student or not, you can get a lot of money just by identifying yourself as a minority. Some of the top scholarships in the country require you to be a minority to apply, which means you can focus there before anywhere else.
Scholarships for Hispanic Women
Hispanic women who are returning to school or continuing their education have a number of resources to pull from. One of the top websites to check out is the Hispanic Scholarship Fund. This is a full listing of scholarships offered to people who are Hispanic in a number of industries.
A few of the scholarships for Hispanic women to consider include:
First in My Family Scholarship Program
This is a scholarship that will offer between $500 and $5,000 to women who are attending scholarship for the first time. It is designed for men and women who will be the first in their family to attend college.
Denny's Single Parent Scholarship
This is a need-based scholarship to those who are a single parent and returning to school. You can be a resident of any state and pursue any degree program you wish with this scholarship. The award varies each year.
Scholarships for African American Women
African American Women also have a number of resources. One of the best websites to check with first is www.naacp.org. The National Association for the Advancement of Colored People offers a number of scholarships every year for women who are going back to school, changing careers or wish to pursue a higher level of education.
Some of the scholarships available to African American women include:
Fellowships from the SSUW
These are for women who are seeking degrees in business, medicine or law. The award amount will vary from year to year and many of the deadlines are spread out through the year as well.
National Black MBA Association
These scholarships range from $1,000 to $15,000. You don't have to be a member of the NBMBAA to apply but you will receive membership if you are given the scholarship. You do not need to show financial need for these scholarships as they are merit-based. Application credentials include an application, a resume, a transcript as well as an essay. Community involvement is a requirement of this scholarship as well.
Scholarships for Native American Women
Native Americans have a number of scholarships and grants made available to them as well. If you fall into this minority, one of the easiest ways to find out about what you are eligible for is contacting your tribal government. This will give you access to a number of scholarships that have to do with your specific tribe.
Some of the Native American scholarships may require you to be registered to a particular tribe or be a certain percentage Native American to qualify.
Catching the Dream
Not all scholarships require you to be a member of a certain tribe, however. One of the most popular scholarships for Native American women pursuing a higher education is Catching the Dream. You must be at least 1/4 Native American and be enrolled as a member of a United States Tribe. You must attend an accredited college on a full-time basis to qualify. The award amounts vary from $500 to $5,000.
Other Minority Scholarships
Other scholarships that simply require you to be a minority also exist. This allows you to focus on obtaining money for college without being specific about what minority you are. You can find plenty, though one of the most popular ones is the Gates Millennium Scholarship. This is for minorities who are looking to pursue a college degree. It will cover all aspects of tuition. There is a full list of requirements but you must be seeking a degree in computer science, engineering, education, mathematics or public health to be considered for the scholarship.
Focus In On What Makes You Different
If the difference between getting a scholarship or not is what sets you apart from the rest, then you need to identify your unique aspects. You can find a lot of scholarships by going after the different things that make you who you are. While being a woman and returning to school after a number of years qualifies you for scholarships, you can dig deeper and find more scholarships that are focused on helping women return to school after overcoming other obstacles.
Consider domestic violence. If you've been involved in domestic violence situations which have ultimately affected your ability to get the job you want and attend college on your terms, there are scholarships designed to help women in your situation. A popular scholarship of this type is from the R.O.S.E. Fund. This stands for "regaining one's self esteem." Any woman who is attending a college or university in the New England area can apply for this scholarship. It is typically directed to women who are returning or continuing their education but the criteria varies from year to year.
Are you a single mom? Single mothers often have a hard time paying for college because they have been forced to go through life with a single income to cover everything. There are a lot of scholarships out there that will cater to single women who are trying to go back into the workforce after a number of years. One such scholarship is the Jeanette Ranking Foundation. This scholarship award has been around since 1978 and is designed to help women who are 35 and older and who are in the subset of single women go back to school in any degree program around the country.
Abuse, being a single parent and various other obstacles you've had to overcome in life are something that can help you pay for your college. Being a woman and deciding to go back to school are all topics to help you get a scholarship, but by homing in on other topics within that subset, you can find more ways to qualify for more scholarships, giving you every opportunity possible to make your dreams of going back to college more affordable.
The Top Degree Programs for Scholarships & Grants
There are hundreds of degree programs out there ranging from the arts to the sciences. While you can find scholarships and grants that are covered under just about any of the degree programs, there are particular fields that get the most financial support because of the high demand in these industries.
As a result, you can find a lot of scholarships and grants for women who are looking to go back to school in some of the following topics easier than others:
Nursing
Dental hygienist
Business administration
Such scholarships to be on the lookout for include:
The Gardner Foundation of INS Education
This is for practicing nurses to get their education. Two scholarships are awarded every year in the amount of $1,000. To be considered, you must submit an application and an essay about your professional goals.
ARN Scholarships
The Association of Rehabilitation Nursing offers two scholarships annually for $1,000 each to those pursuing a bachelor's in nursing. You must be a member of ARN and have two years of experience. Other scholarships are also offered by the association that will pay for full tuition.
Dr. Delaney Award
This scholarship is for $10,000 and goes to a female dental student pursuing a postgraduate degree. It honors Dr. Bessie Elizabeth Delaney, a pioneer in civil rights and a former author and dentist. You need letters of recommendation and a resume.
Eleanor J. Bushee Award
This is a memorial scholarship that varies in award amount from year to year. It's a merit award for female dental students, providing you with the ability to pursue your degree.
Forte Fellows Program
The Forte Fellows Program gives you the opportunity to purse an MBA part-time or full-time. There is a list of participating schools and universities. You may also get special consideration if you have exhibited a commitment in your community or profession, such as helping the initiatives of girls or other women.
AAUW
The American Association of University Women has scholarships ranging in award amounts. Many scholarships are given out every year and women of color are also given special consideration. It is designed to give women the edge they need if they are pursuing an advanced degree, switching careers or re-entering the workforce.
How to Get the Most Money for School
Every year, there are corporations and private organizations that give out thousands of dollars in money for college to students of every age. Some of that money goes uncollected simply because people don't do the necessary research. The more opportunities you identify, the easier it will be to get a comprehensive list of scholarships and grants to submit to.
Consider every angle you can in terms of searching for scholarships. This includes:
Age
Minority
State you live in
Extracurricular activities
Obstacles in life (abuse, orphan, cancer survivor, etc.)
Company you work for
Degree you wish to get
Career you want
This list will allow you to search for thousands of scholarships. Read through each of them to ensure you understand the deadlines, what you need to meet the requirements and what you must submit along with the application.
It is not uncommon to submit an essay covering a particular topic. Make sure you read through it a few times and spell check it. It's also helpful to have someone else read through it to get their thoughts.
You may be submitting your scholarship application to a company or organization that is getting hundreds or thousands of other people submitting for the same scholarship. This means you are up against stiff competition. The better you can appear on paper and through your essay, the better it will be.
As a returning student, you aren't relying on your GPA or SAT scores as the high school and college students are. You are using your life experience and your current career and living situation to get you the financial support you need. Using every aspect of your life experience can be an asset to you. Don't be ashamed to get it on paper because it could be the very thing that helps you to win a scholarship.
Don't Limit Yourself
Since you will be competing with so many other people for every scholarship and grant you submit to, it's important to remember that you won't win them all. There is no limit to how many you can submit to; therefore it's advantageous to submit to as many as you have time for.
Often times, you don't have to submit via mail – you can do the entire submission process online. This allows you to save money on stamps, too. It is not uncommon for people to submit to 50 or 100 different scholarship programs. The more you qualify for, the better. But you won't get them unless you at least try.
You may be able to pay for 100% of your education by taking the time to submit to enough places. Almost every scholarship and grant is for a different amount of money. Some offer you hundreds of dollars, others offer you thousands of dollars. Regardless of what you get, it will all bring you one step closer to affording your college tuition.
Organizing Your Financial Aid Efforts
Your head may be spinning from trying to figure out how you will focus on getting the money you need for school. As a woman who is returning to school, you have a number of opportunities out there. Now you just need to get organized in order to figure out where to start, how to get the applications completed and start earning the money you need to make your dreams of going back to school a reality.
1. Identify Your Scholarship & Grant Opportunities
Spend a few weeks doing research of all of your possibilities. Create a list of about 50 or 100 scholarships that you qualify for and plan on submitting an application to each of them.
Don't pay attention to how much they will give you. While it's ideal to get a scholarship that will pay full tuition, you may be able to get four small ones that will provide you with the same outcome. At this point, you want to cover all bases. It's easier to turn down a few scholarships than not have enough to pay for the full tuition when you're ready to enroll.
2. Create a Calendar of Deadlines
Create a three- or six-month calendar for the deadlines of all of the scholarships. You want to get your applications in before the deadline, otherwise you won't qualify. When time allows, try to get your application in two to four weeks before the deadline. The reason for this is because some scholarship competitions close early once they reach a certain number of applications. You don't want to miss out on a great scholarship just because you weren't one of the first thousand to get your application into the right hands.
The calendar will allow you to focus on a few applications every week. This way you can ensure every word and every thought is clear, concise and correctly portrayed. It will also prevent feelings of being overwhelmed or inundated with all of the scholarship and grant applications. In many cases, the due dates will range throughout the year, giving you plenty of time to apply for as many as you wish.
3. Write the Essays
Filling out the applications are the easy part. Most of them require the same basic information: address, social security number, phone number, email address. Some of them will ask you a few basic questions, too, such as what your hobbies are, the biggest obstacle you've overcome or what your career goals are. These are all important things to answer but the essay is where you want to spend the most time.
Essays on scholarship and grant applications can range from 300 words to several thousand words. Plan on typing out your response unless they ask for it to be handwritten. You don't want a judge to be unable to read your words, which is why you should always type it when given the choice. Spell check the essay and let someone else read it over before you submit it with your application.
4. Read Over Your Full Entry
Before submitting any application, read through the entire entry requirements. You may be required to send one full packet containing various things including: application, essay, letters of recommendation, test scores, college acceptance letter and other items at request. If you forget any of these items, your application will be disregarded because of your inability to follow instructions. When you submit any kind of letter or test score, make sure you are sending a copy, not an original (unless specifically asked to do so).
5. Track Responses
Almost all scholarships and grants will tell you if and when you will be notified of the winners selected. Track all of these responses. This way you can find out how many you are getting and how many more you are waiting for to determine if you need additional financial assistance or if you can now afford your college tuition.
You may not get 100% of your college tuition, books and other expenses covered through financial aid but you can get a significant amount paid for. The rest of the money can be paid for out of pocket or through the use of student loans. Going back to school or continuing your education is a big step. By focusing on as many scholarship opportunities as possible, you can make your degree a reality.